Water services are an essential part of any new or existing development. We are experts in assisting with your water requirements so that potable and recycled water is available to your development.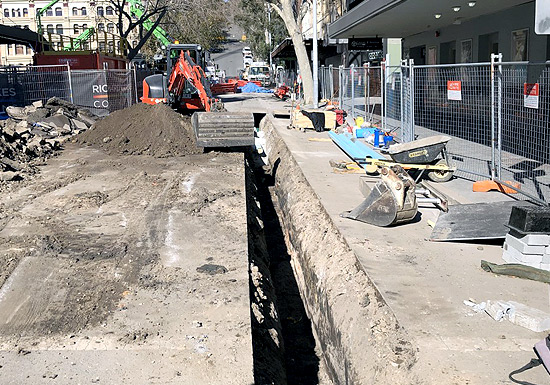 All Line Plumbing are fully accredited Sydney Water and Hunter Water Major and Minor Works Constructors and are fully qualified to meet all of your water construction requirements. All Line Plumbing specialise in the construction of new water mains, adjustments and upgrades to existing water mains, as well as property service connections (main to meters).
We can assist with any privately owned or publicly owned water mains project that you may have and can cater from the initial tender and application stages to the excavation and pipelaying stages and finally to the restoration and certification of the project.
Sydney Water supply over 1.5 billion litres of drinking water to homes and businesses within Sydney every day.
Recycled water is wastewater that has been collected and treated so it can be re-used.
---
Types of water main works performed by All Line Plumbing
All Line Plumbing are proud to be Sydney Water Accredited Constructors who service the Sydney regions. We are also Hunter Water accredited plumbers in both Minor and Major Works. Below are some of the water service works that we offer:
All Line Plumbing are Sydney Water listed providers for water Infrastructure works
We can assist with all your Sydney Water plumbing works such as the construction of new water mains and main to meter piping.
Contact Us Now
What is an accredited Sydney Water constructor?
An accredited Sydney Water constructor has the experience, capability and qualifications required to carry out the types of work for which they are certified for.
All Line Plumbing are a Sydney Water accredited Construction Company for:
MS – Minor Sewer
RW – Recycled Water
S1 – Sewerage Reticulation (150mm to 300mm)
W1 – Water Reticulation (150 to 375mm)