Sewer Encasements: Encasing a pipe in concrete to provide strength and protection
When building over the zone of influence of an existing sewer, a concrete encasement is a very common requirement of the Section 73 Compliance Certificate.
Encasing a pipe in concrete will provide strength to the existing asset and will provide additional protection to the pipe from unexpected external load and movement, reducing the risk of damage and consequently the need for repairs.
A lot of the existing sewer mains and pipelines around Sydney are made of clay or cast iron, and it is generally recommended that these or any deteriorating pipes, be removed and replaced with PVC pipe. The PVC pipe is then surrounded in concrete to create the sewer encasement.
Permanent or temporary building works that may adversely impact the sewer main and usually require an encasement include residential, commercial and industrial works such as:
Swimming pools and water tanks
Carports, verandahs, pergolas, and sheds
Decks and retaining walls
Driveways and pavement areas
Planting trees and landscaping
Demolition and excavation
Roads and civil infrastructure
We are a Sydney Water Listed Provider
All Line Plumbing are Sydney Water accredited and can provide you with sewer encasements throughout Sydney. We are also Hunter Water accredited and offer our sewer encasement services throughout the Hunter region.
Contact Us Today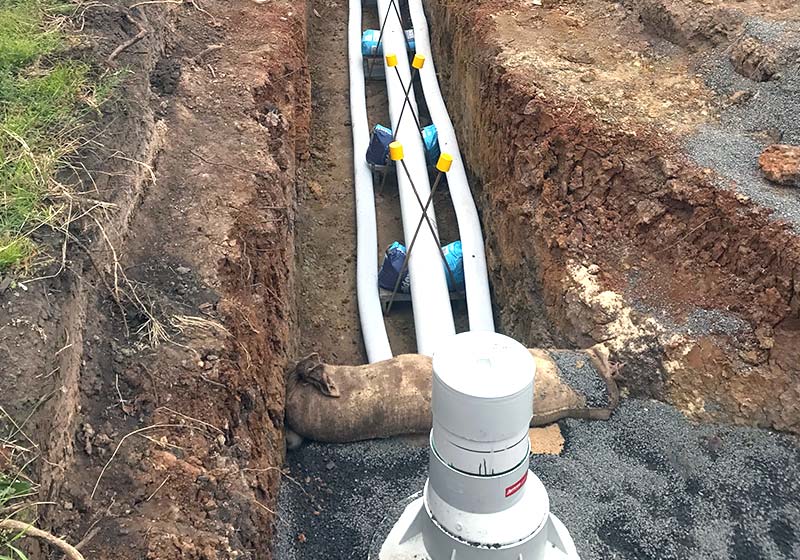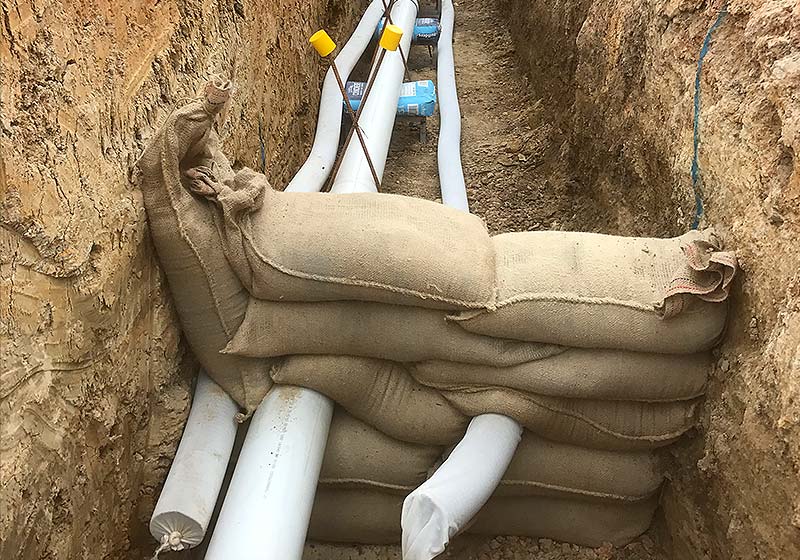 ---
Sewer Encasement Process
Before you can receive a Section 73 Compliance Certificate, you will need to adhere to the Sydney Water requirements, and these may include the need for a sewer encasement. All Line Plumbing will usually liaise with a Water Servicing Coordinator (WSC) or engineer and install an approved design. The most common sewer encasement process is:
Excavate the pipe
Renew or replace the pipe with PVC
Secure and support the underside of the pipe using concrete bags or blocks
Secure and strap down the top of the pipe with timbers so the pipe does not float while installing the concrete
Inspection and approval by the WSC or engineer
Pour concrete per the design of the WSC or engineer
Backfill and compact trench as required